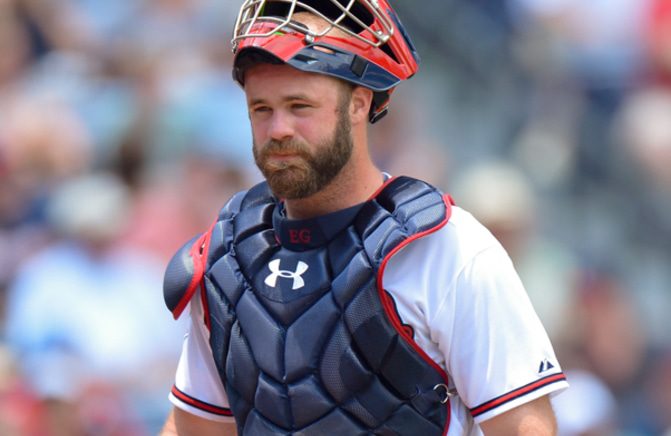 Evan

Gattis
Evan Gattis – El Oso Blanco - is currently a catcher and left fielder with the Houston Astros. He made his Major League debut with the Atlanta Braves on April 3, 2013.

Evan was a premier amateur baseball player in the Dallas–Fort Worth area through high school. However, anxiety and substance abuse led him to abandon his scholarship to Texas A&M University. After wandering around the Western United States for four years, he returned to baseball, and was drafted by the Braves in 2010.

Evan started the 2012 season with the Lynchburg Hillcats of the Class A–Advanced Carolina League. After starting the season with a .385 batting average, nine home runs, and 29 runs batted in (RBIs) in 21 games, he was promoted to the Mississippi Braves of the Class AA Southern League at the end of April. With Brian McCann starting for the Braves and top prospect Christian Bethancourt regarded as an excellent catcher, Gattis was shifted to left field. After the regular season, he played in the Venezuelan Winter League, where he batted .303 with 16 home runs and a .595 slugging percentage in 53 games, leading the league in home runs and slugging percentage. It's here where he earned the nickname "El Oso Blanco", Spanish for "the White Bear". The nickname has stuck ever since and has now become Evan's brand. After playing in minor league baseball for the Braves, he made the team's Opening Day roster in 2013. Receiving playing time with Brian McCann on the disabled list, Gattis won the National League Rookie of the Month Award for both April and May 2013. He became the Braves' primary catcher in 2014. Evan was traded to the Houston Astros on January 14, 2015.